HISTORIE
Virtually no other company in our branch has such a long tradition as Steiner. This issomething we are proud of, and also gives us the motivation to successfully continue the legacy of our family-run company and to pass on our extensive expertise to our customers. For 115 years, Steiner has stood for outstanding quality and absolute adherence to deadlines, flexibility and comprehensive customer service. And this is something that will remain so in future. Our experiences have shown us that it is important to think about tomorrow today.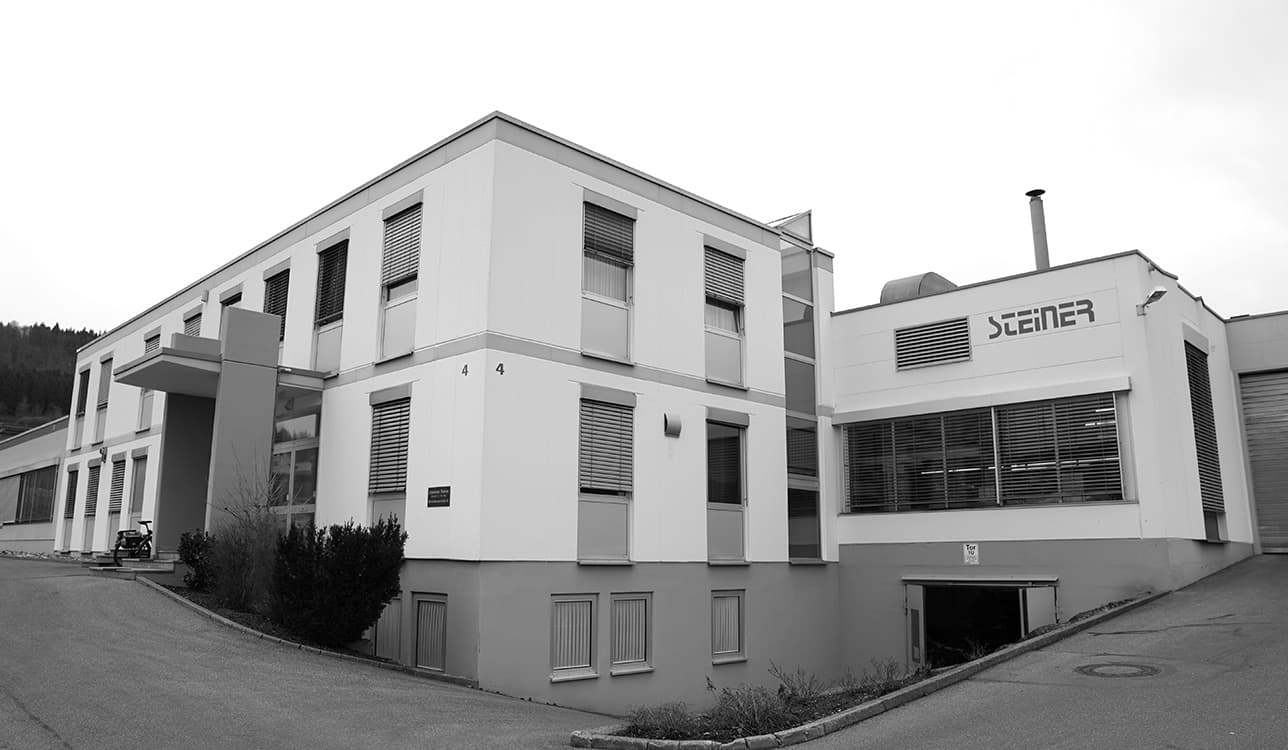 The present
With our current team of 160 highly motivated staff, we produce top-quality cold pressed and hot-pressed parts, union nuts and cutting rings made from steel and stainless steel (1.4571/316Ti) at our headquarters in Wehingen, Germany.

Production is always carried out with high precision down to the smallest detail.

Wehingen has been our home ever since the company was founded back in 1903. We are always open to innovative ideas and the latest technologies, have met the demands of our customers for decades and deliver precision to all four corners of the world. Come and take a look back with us at our company history.
Company history
Steiner – Precision with a future
2018
New building extension for the quality management department.
2015
Certification according to DIN EN ISO 9001:2008.
2013
Construction of the new logistics center.
2012
Development of the TEM-EX thermal deburring system and additional investments in machinery.
2011
Certification as Authorized
Economic Operator (AEO-C).
1998
Certification according to DIN EN ISO 9002. Extension added to company headquarters.
1998
Investment in automatic lathes and addition of hot-pressed union nuts to the production portfolio.
1991
Further investment in new cold-forming presses and six-spindle automatic lathes.
1986
Construction of new company headquarters.
1980
Investment in cold-forming presses.
1960
Addition of cold-pressed union nuts and cutting rings made from steel and stainless
steel to the production portfolio.
1938
First training facilities opened in Wehingen.
1924
Production of sewing machine parts started.
1903
Company is founded in Wehingen, Germany. The first products made are watch parts.